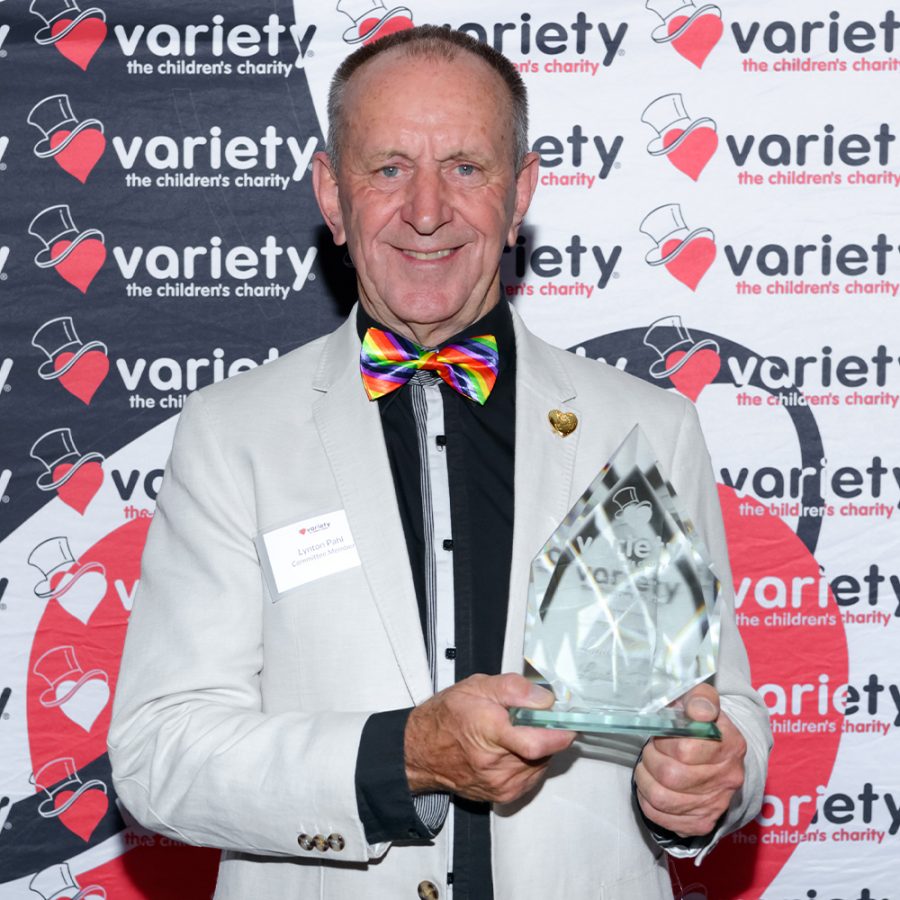 Lynton is a loveable larrikin and long-time supporter of Variety.
His first connection to Variety was over 23 years ago when his daughter, Simone, was one of the first Grant recipients to receive a cochlear implant.
This also coincided with a passionate, unwavering commitment to give back – to repay the favour to Variety for their support of his child.
Since that time, he has participated in 23 Bashes:
4 years as an MW with the mobile workshop crews
11 years as an entrant in Cars CIB, 99 and Jim's Mowing
And the past 8 years as an Official
His passion for fitness, jogging, and all things energetic saw him join the Variety Adventure TV Trek committee for 5 years assisting with logistical support and catering and encouraging entrants to trek the countryside whilst raising money for Variety.
In 2017 he was approached to join the Variety Moto Run as the official bus driver, and this upcoming event will be his 3rd year in this role and assisting with logistical support where needed.
And for those of you that have attended one of the Variety Children's Christmas parties at the Adelaide Showgrounds like I have, you would have seen him there as the Chief Clown.
For many, many years he has dressed up and entertained the kids at the Christmas Party, putting big broad smiles on their faces all the while having an absolute ball!
… in fact I'm not sure who enjoys it more, him or the kids….
Lynton Pahl (fondly known as Albert) is a worthy award recipient.