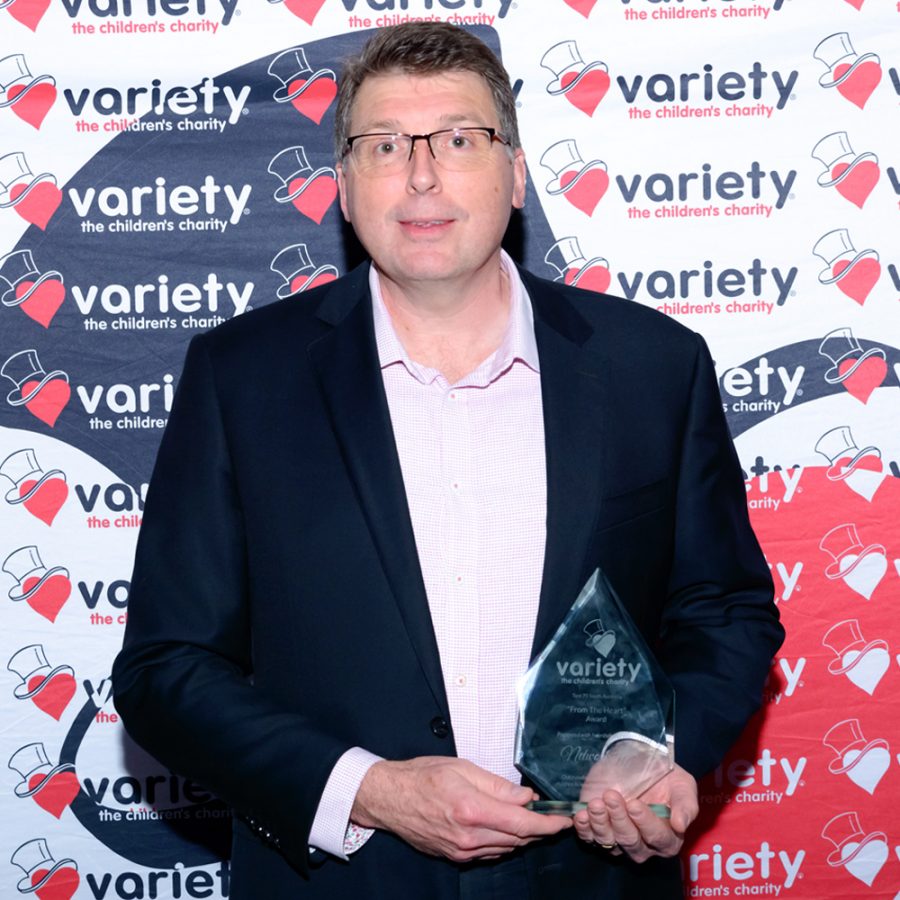 This Corporate Award goes to a Company that has been supporting Variety for an incredible 20 years. For the past two decades, they have been a media partner for the SA Variety Bash, broadcasting nightly weather reports for the flagship 5pm News bulletins from the event via satellite.
This coverage has promoted the Bash, and Variety in general, to an average audience of approximately 85,000 people every night of the event.
In addition, they have assisted with significant promotion of other key events & milestones throughout the years providing prime-time editorial coverage & advertising airtime for such activities as the Annual Children's Christmas Party, the Santa Fun Run & the Melbourne Cup Lunch, as well as key grants.
We also wish to recognise the amazing contribution to Variety that the following people from this Company have made:
Fiona Clark, Kate Freebairn, Kym Robinson, Brett Clappis & of course our own Jane Reilly.
In 2012 they won a Variety International Media Award for their outstanding contribution, and now we honour them with a Variety 'From the Heart' Award.
They have educated & inspired hundreds of thousands of viewers as to the work of Variety in the Community – an invaluable contribution.
Award accepted by Frank Filosi – Network 10's General Network Operations & General Manager, Adelaide.