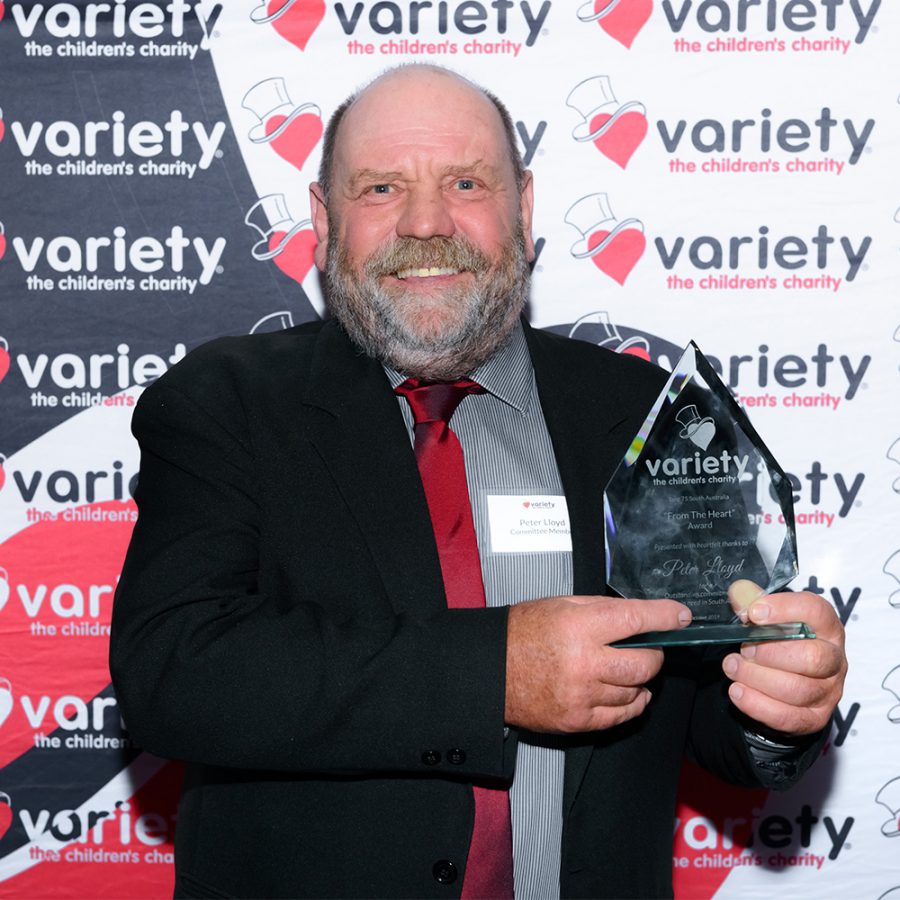 Peter is one of the hardest working people on any Variety event.
For the last 25 years, this gentleman has been responsible for organizing and leading the service crews for the Variety 4WD Adventure, who are responsible for the logistical management of the event. From building showers and toilets from the ground up, to transporting, erecting and dismantling the home base for the 4WD every night and morning, he works tirelessly behind the scenes to ensure the success of the event.
Without his work, and the team he leads, the event would quite simply not be possible.
As well as working around the clock during the seven-day event, he also manages working-bees pre and post-event to ensure all equipment is properly maintained and to deliver improvements in infrastructure.
His exceptional knowledge of regional SA and his contacts with property owners has been invaluable in encouraging property owners to allow Variety access to their water, firewood, tracks and resources.
Each year, he also leads a fundraising team at the Maree races, with the funds going to Variety. In addition, he speaks to various local services groups about Variety and assists with sourcing local appeals.
In the past 25 years he has completed:
9 Bashes – Five years as support crew and 4 years both as an Official, and supporting Steve Cooling with Bash catering.
2020 will see him celebrate his 25th Anniversary on the 4WD.
In addition to this, in 2009 he won the Tom Matters Award, and in 2014 won a Variety National Award for his amazing contribution.
His humility is legendary and he epitomizes the quiet achiever that builds the fabric of great organizational culture.