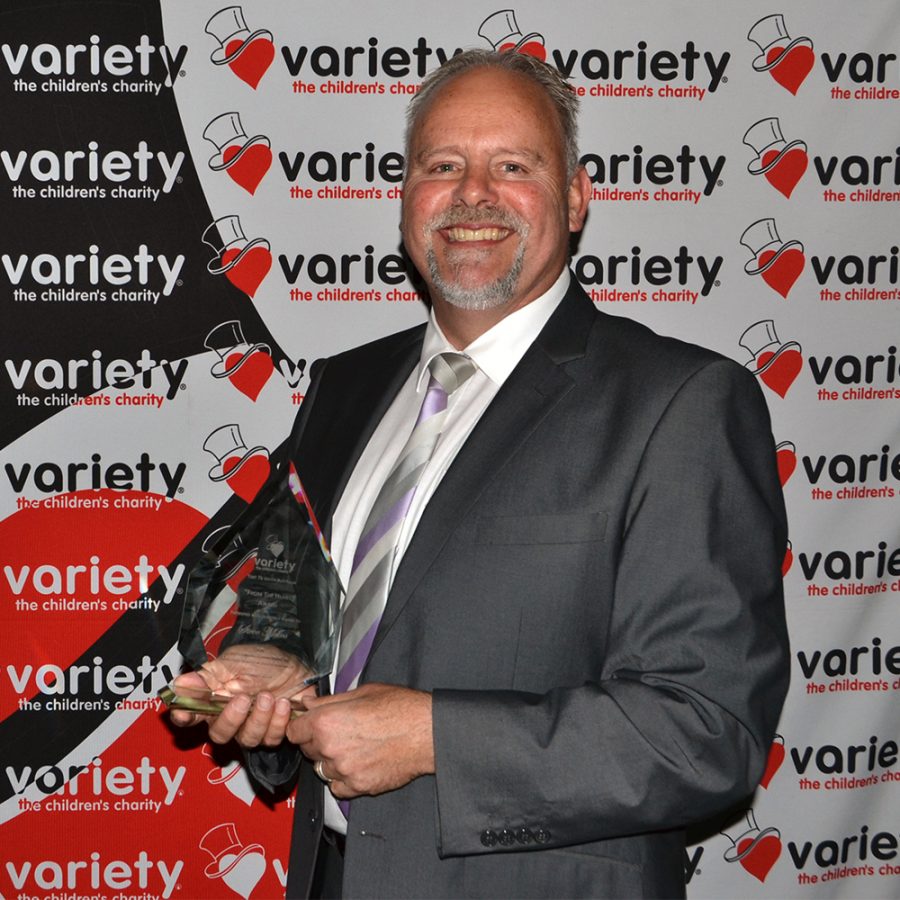 For nearly 20 years Steve has been a devoted and loyal servant to variety. His longest contribution has been via the Variety 4WD challenge where he, like many tonight, first became involved as an entrant in 1997 and then as an official for the past 16 years holding the fun stops & entertainment portfolio.
he joined the bash and was an immediate success as the highest virgin team fundraiser. His love of the bash extended to 10 years, where he served as an entrant, star car host and official. The highlight, winning overall winners and bashers choice in 2007, with Doug Lehmann and Greg Hall.
Whilst he has never thrown his leg over a bike he has been an invaluable official on the Variety V2 event for the past 6 years
He represents many alter ego's tonight, from ventriloquist to penguin, Father O'Reilly to Con the Fruiterer and snake charmer to sunflower, through his many, many funs stops over the years.
Hundreds of hours of creativity and artistic skills have been invested into the ACC ball where he has been a committee member for the past 14 years. In 2015 he proudly accepted a Tom Matters Award with Jane and tonight his tireless service is recognised with a Variety From the Heart Award.