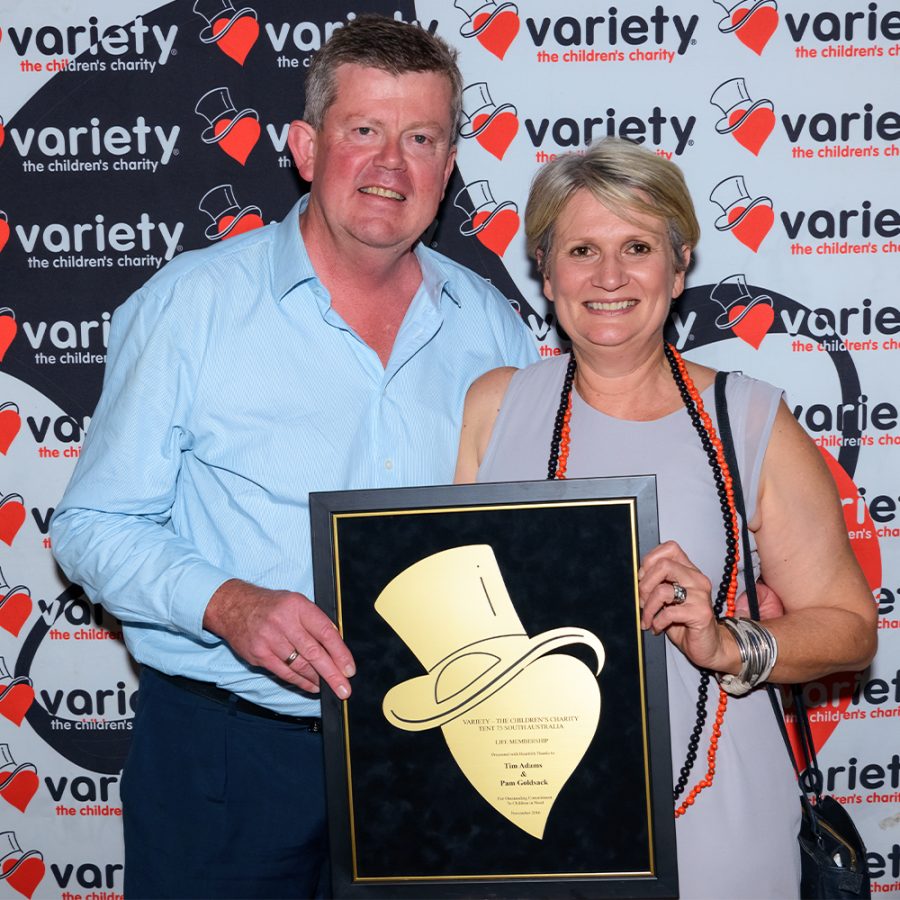 Tim Adams Wines has been a dedicated supporter of Variety since 2001 through event participation, event sponsorship and as Variety Vintage Chair since the inaugural event in 2009.
Tim's involvement began, again as a Bash entrant. For the first five years his car raised an astonishing $496,785.00.
After a year off he and Pam entered the 4WD Challenge in 2007, committed to Gold sponsorship of the event and for the next four years were the highest fundraising entrants in the Challenge and together with their sponsorship raised $435,910.00.  They continue as entrants whenever wine Vintage allows.
Tim and Pam returned to the Bash as Officials in 2010, Tim crewed in OV15 in 2011 and in 2012 Tim Adams Wines committed as the Platinum Event Sponsor for the SA Variety Bash, signing a three year contract that was renewed for a further three years in 2015.
As Platinum event sponsors Tim & Pam led from the front with their TAA team raising a further $233,139.00 over the past five years.
In 2006 Tim was voted on to the Variety SA Board and served for four terms.
During this time he brought the Vintage Auction concept to Variety using his contacts to have not only all twelve barrels of wine donated but also all the ancillary products including the barrels, bottles and bottling, labels and transporting.   Tim has Chaired this event since inception and seven years on $953,000 NET has been raised for children in need here in SA.
The above is a brief synopsis of the commitment to Variety of Tim & Pam Adams, and their wineries Tim Adams Wines and Mr Mick.
They will be, as I know you all will be, astonished to hear that this amazing couple over their 16 years involvement have generated $2,474,066.00 changing the lives of thousands of children in need here is South Australia.
It is with heartfelt thanks that we present Tim & Pam with the prestigious Variety Life Membership – "SURPRISE" and Congratulations!