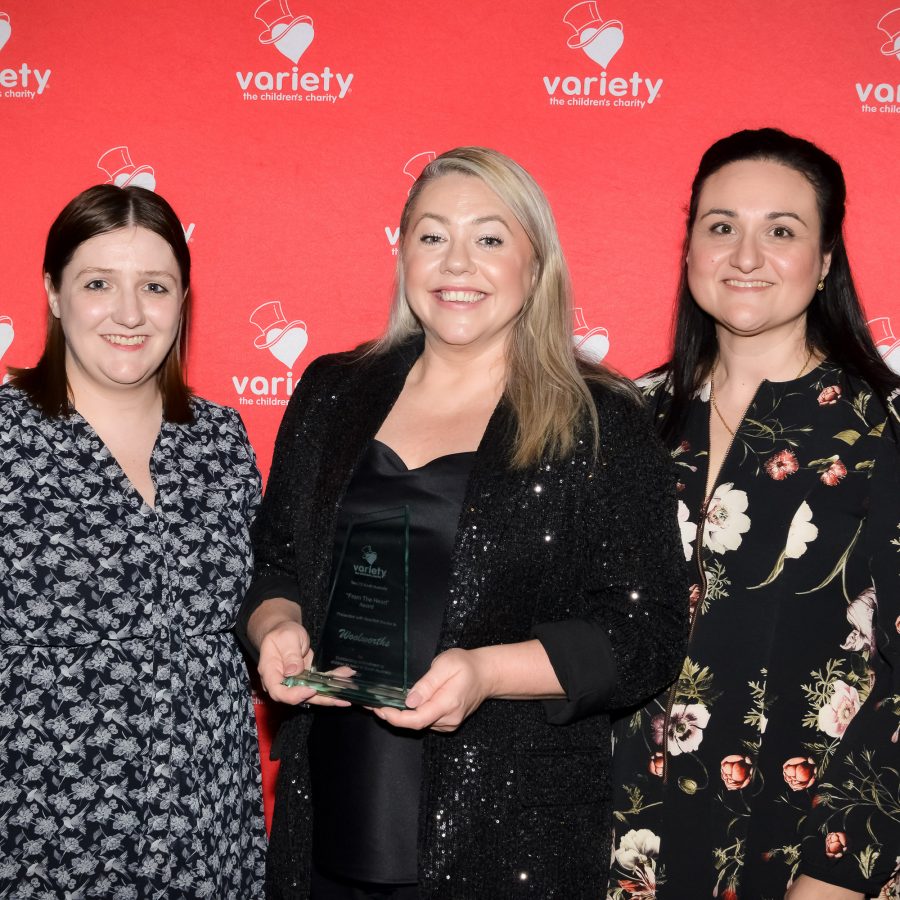 Woolworths have been a Variety Partner for the past 6 years (since 2015)
In 2019 their support was acknowledged with a Variety International Corporate Award recognising the exceptional partnership between Woolworths SA/NT and Variety.
They have also been a committed partner assisting with the Bash and the Kids Parties with donated goods and enthusiastic team.
In South Australia alone, their team and customers have recently passed a magical fundraising milestone of $1 million dollars for Variety to assist kids who are sick, disadvantaged or have special needs.
We sincerely thank them and are proud to present them with a From the Heart Award on behalf of all the kids they have assisted.