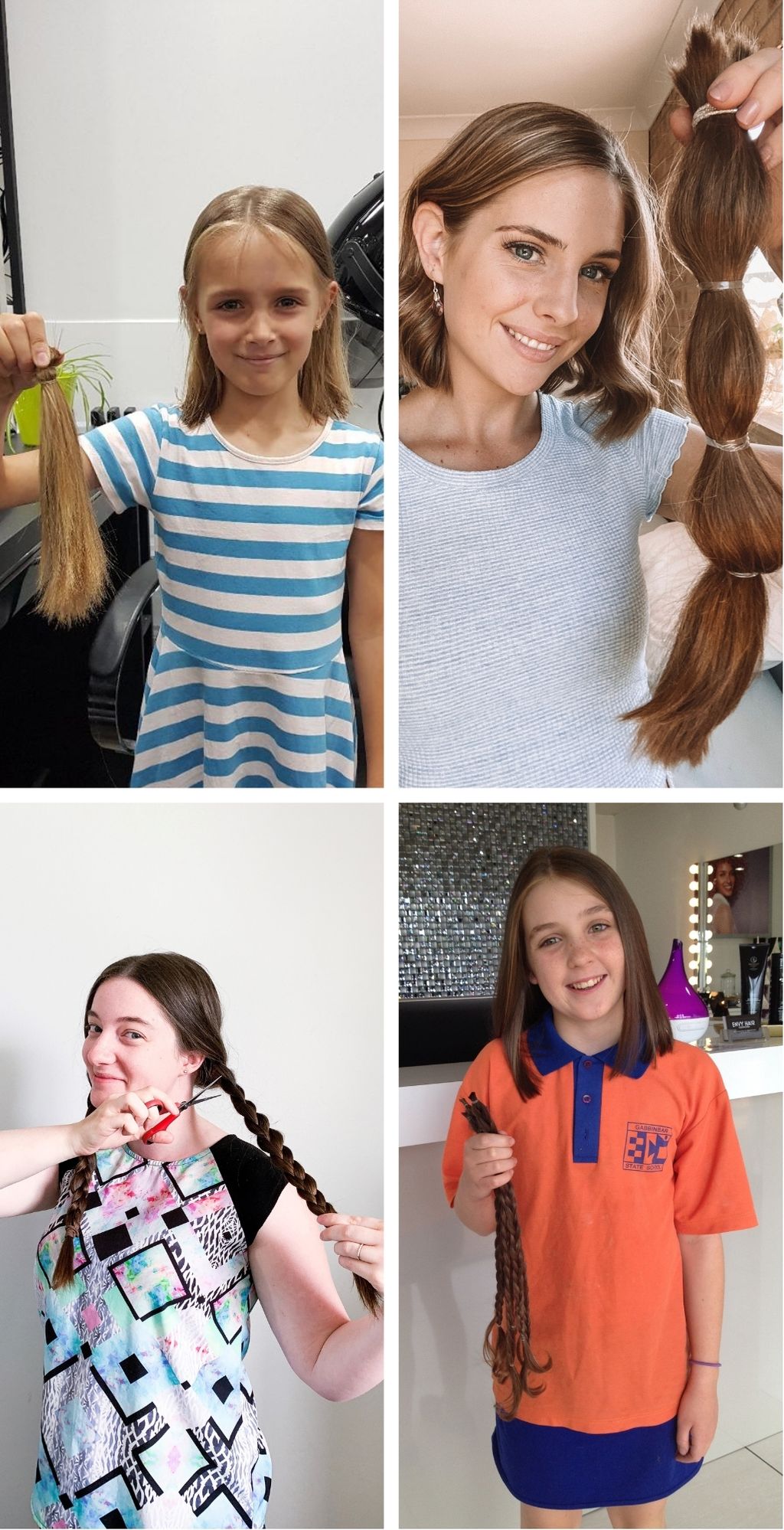 Hair with Heart
Apparently, there is something about a pandemic that makes people want a new look. Many of those seeking a new look in 2020 also wanted to see their hair put to good use. A quick Google led them to Hair with Heart.
In 2020 Hair with Heart saw its biggest year since its inception! We received 5,547 donations of hair that raised $1.5 million across the country with $866,000 retained in NSW/ ACT enabling us to grant wigs, support the Variety Alopecia Areata Adventure Camp and our other grants.
Variety Hair with Heart is a unique program that provides a range of ways for the community to engage with our work. We help hair get a second life, being made into a wig for someone who has lost their hair due to a long-term medical condition – giving back the gift of confidence and self-esteem.
Thanks to a long-standing partnership with Freedom Wigs hair that meets their strict guidelines is sold to be made into human hair wigs, proving a reliable revenue stream for Variety.
A new partnership with McPherson's Lady Jayne range saw our first foray for some time into product placement with the Lady Jayne Double Bar Slides helping to give the gift of confidence with 100% profits of the sale of the product coming to Variety Hair with Heart.
Not all who donate their hair choose to fundraise for kids as well but for those that do, many are surprised by how supportive their family and friends are of their desire to help kids in need.
"I decided to donate my hair because I know mine will grow back and for others it won't. To be able to make such a big impact on someone's life by donating/fundraising and chopping my hair is really a privilege," Lucy, 2019 Hair with Heart fundraiser.
Find out how Hair with Heart works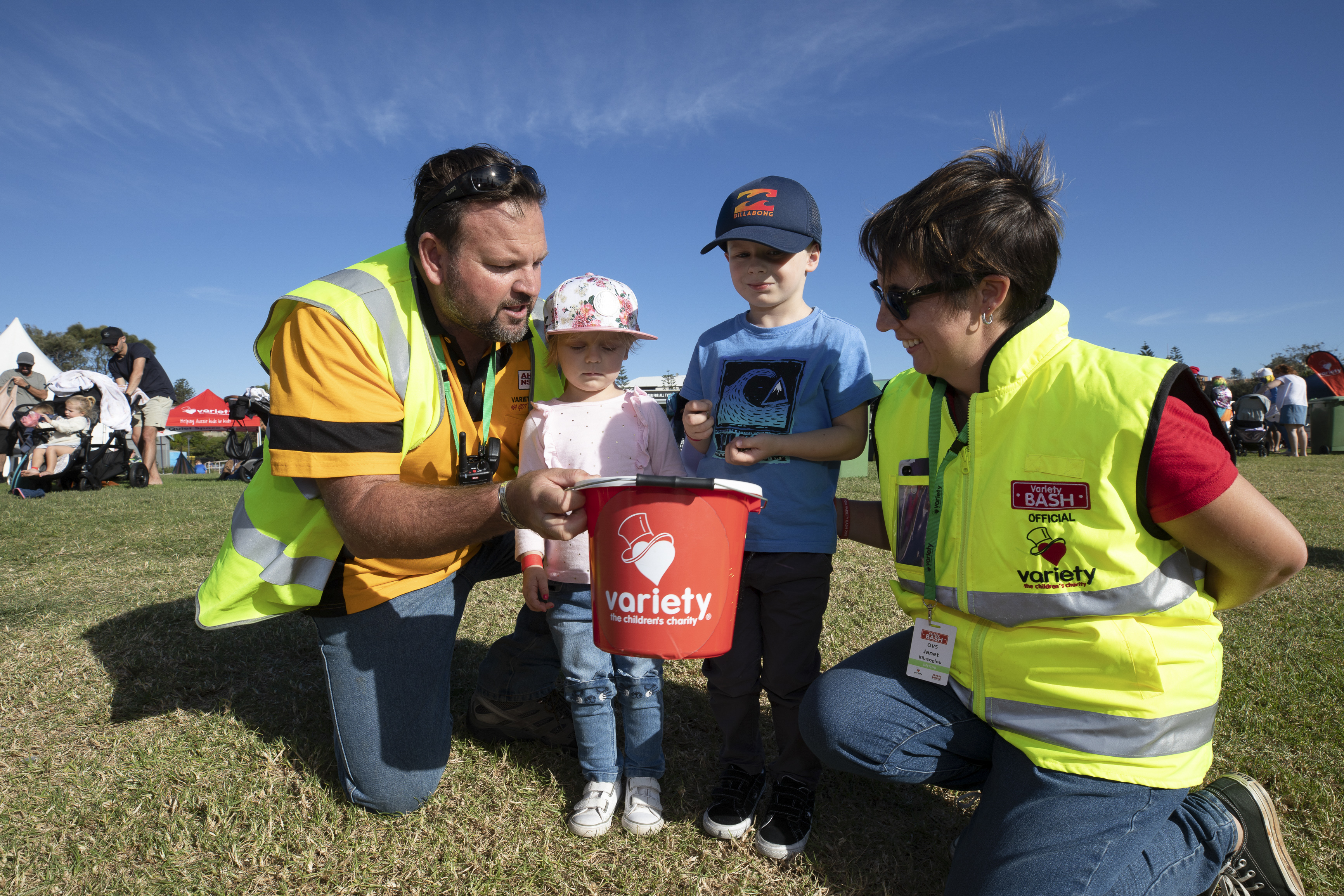 Community Donations
During the most difficult time in the history of our organisation, our community responded to our cry for help by stepping up and donating vital funds. Our two appeals campaigns raised over $58,000, ensuring we could stay true to our mission. Our Tax Appeal, the most successful Variety has run to date, helped partially fund 300 Tech 4 School Grants. We are continuously amazed by the generosity of individuals and organisations to continue to support the work of Variety.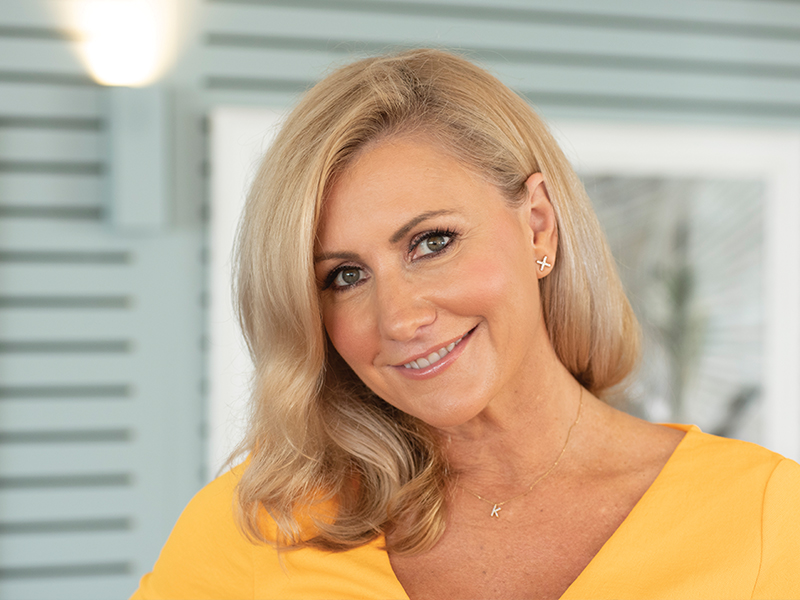 Variety of Trivia
Who knew our Variety community was so full of trivia buffs? With loads of multiple-choice questions, celebrity quizmasters and special Bash-themed editions, these online events entertained our community when the lockdown meant social gatherings were not possible. The five Variety of Trivia evenings raised over $10,000 – not bad for a few rounds of trivia. Special thanks to event partners Brydens Lawyers, Swysh and Woolworths and to all the personalities, including the always glamourous Karen Ledbury (pictured left) who donated their time to delight and entertain.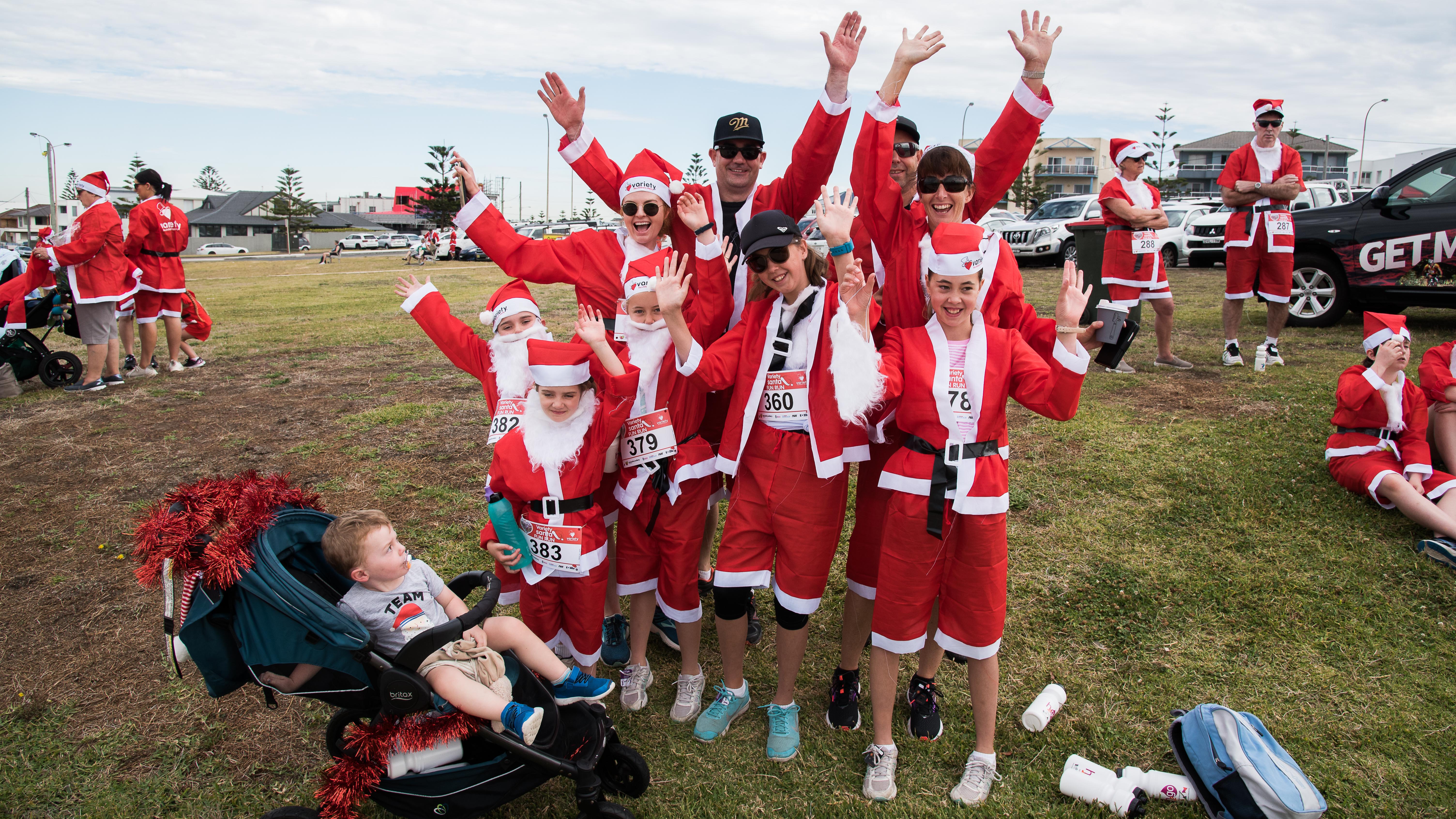 Variety Santa Fun Run
The popular Variety Santa Fun Run returned to Newcastle Foreshore in November 2019, welcoming over 300 runners, walkers and rollers. Choosing from a 5km and a 10km option, they donned their Santa suits, braved the heat and helped paint Newcastle red, all for the kids. Variety Santa Fun Run was proudly supported by Newcastle Family and Sports Podiatry, a good group to know when you're sending people dressed as Santa for a run.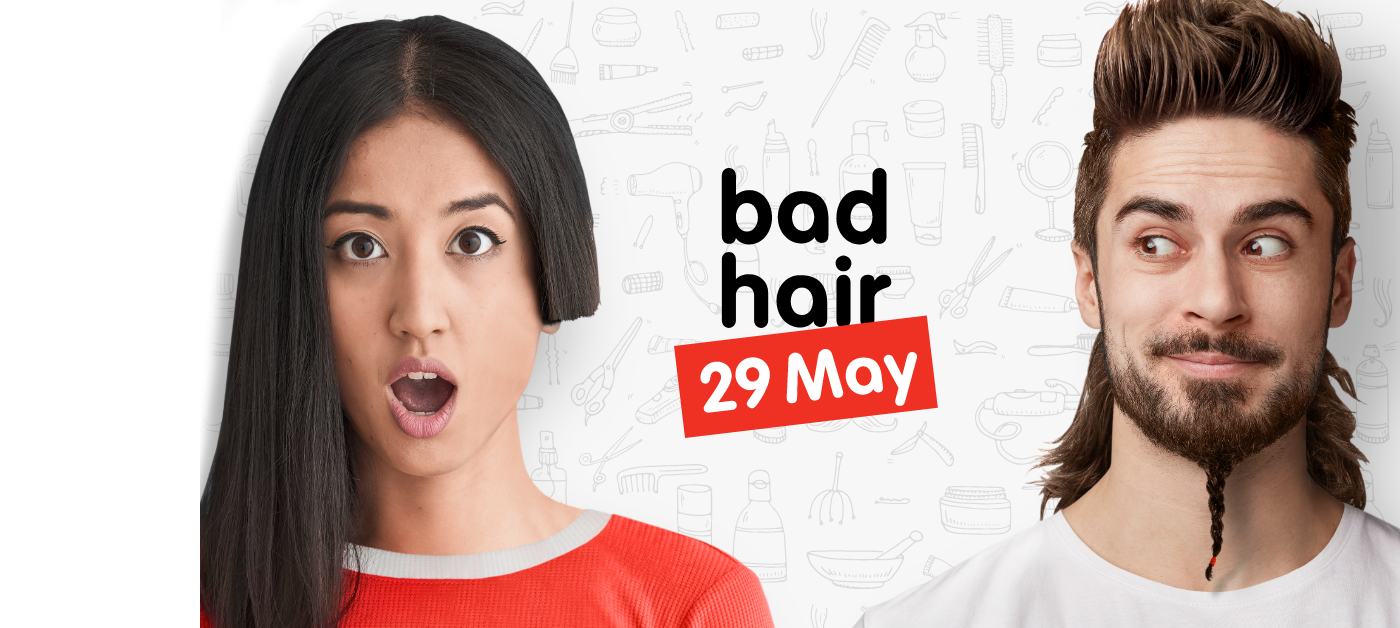 Bad Hair May
Let' be honest, the pandemic meant we were all having bad hair. So, we decided why not celebrate a whole month of Bad Hair to raise urgently needed funds for Variety. 70 big-hearted supporters, including Variety Ambassador Melanie Dyer, signed up for the challenge and went crazy with their hair raising just shy of $39,000 for children and their families across Australia. Across Australia we think all who took part can agree, there has never been a better reason to have a bad hair day.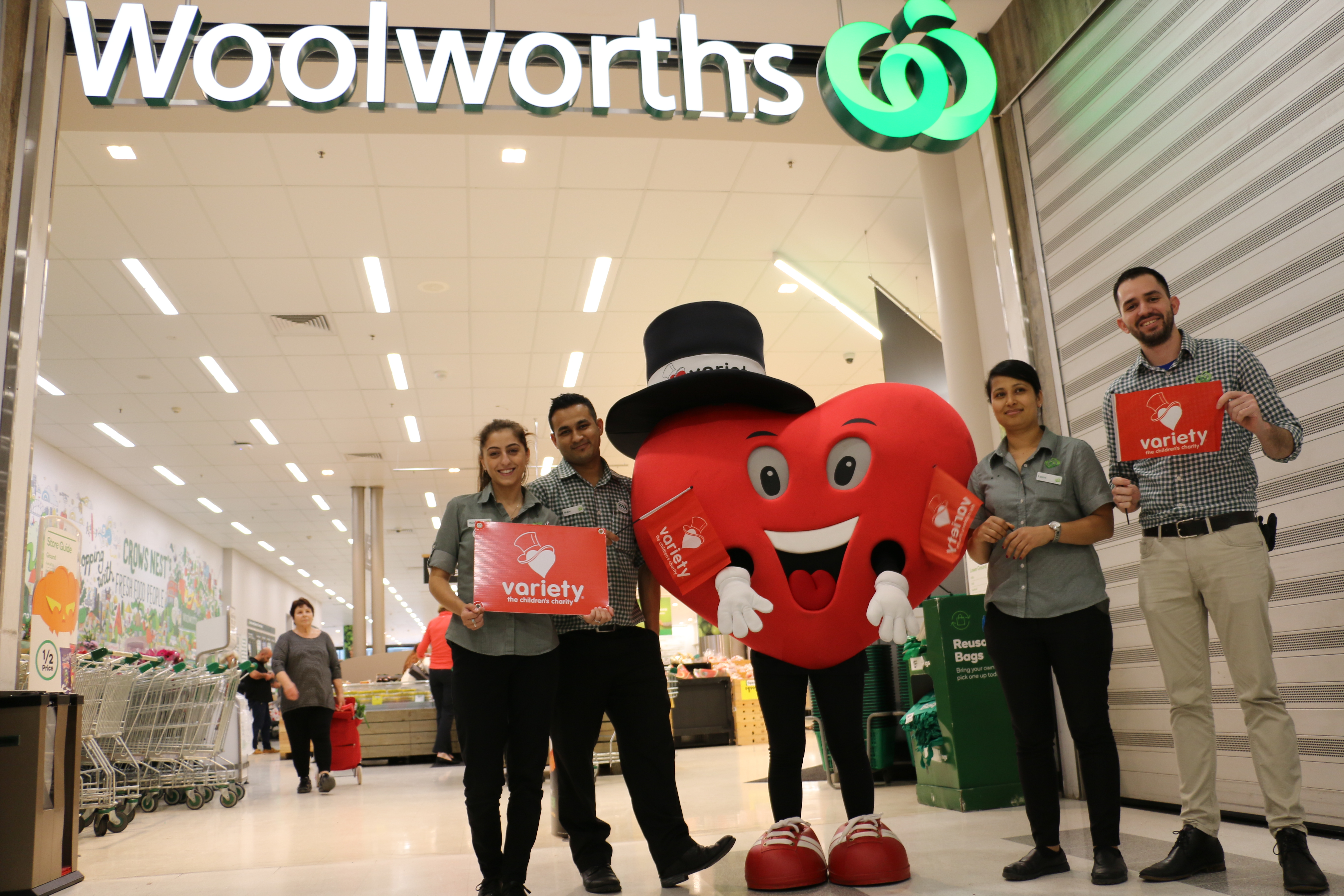 Woolworths
We are so proud of our long-term partnership with Woolworths, who have been part of the Variety community since 2013 raising over $10 million for kids in need. From sausage sizzles to bake sales, bucket collections and token sales, there's a whole host of dedicated team members willing to go above and beyond to raise vital funds for Variety. For much of the year, for the safety of Woolworths customers, we weren't able to run these traditional fundraising activities. Despite that, Woolworths stepped in to ensure the vital funds raised by their customers was still able to get to kids.
Watch for how $10m was achieved
View the Impact of $10m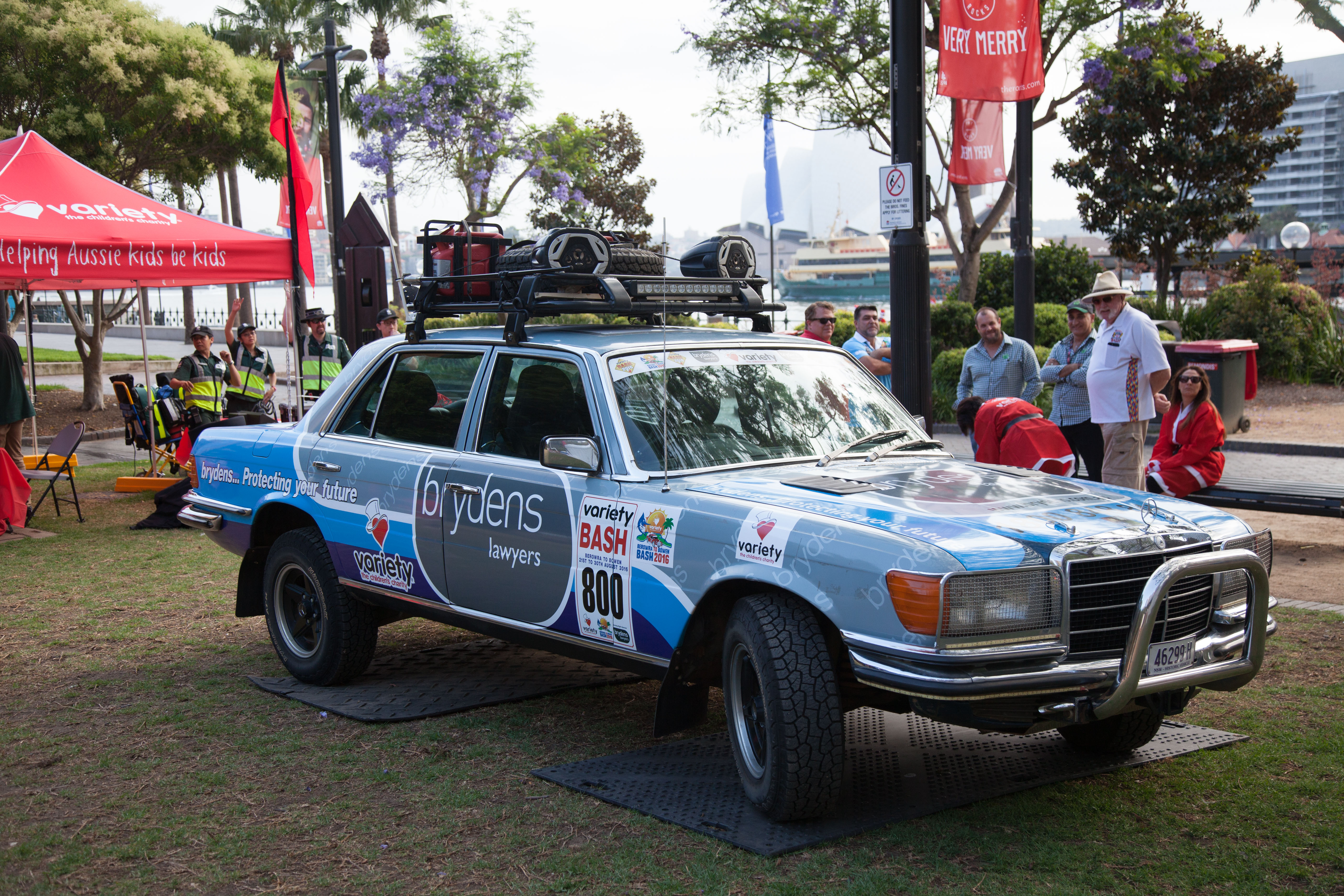 Brydens Lawyers
Brydens Lawyers has supported Variety for years. Starting as a bash car sponsor they're now the Naming Rights Sponsor of the iconic Variety Brydens Lawyers B to B Bash and have confirmed their continued support for the 2021 event. Brydens also partnered with Variety to create Variety Community Connects, a series of family information events and resources providing free expert advice to families in need.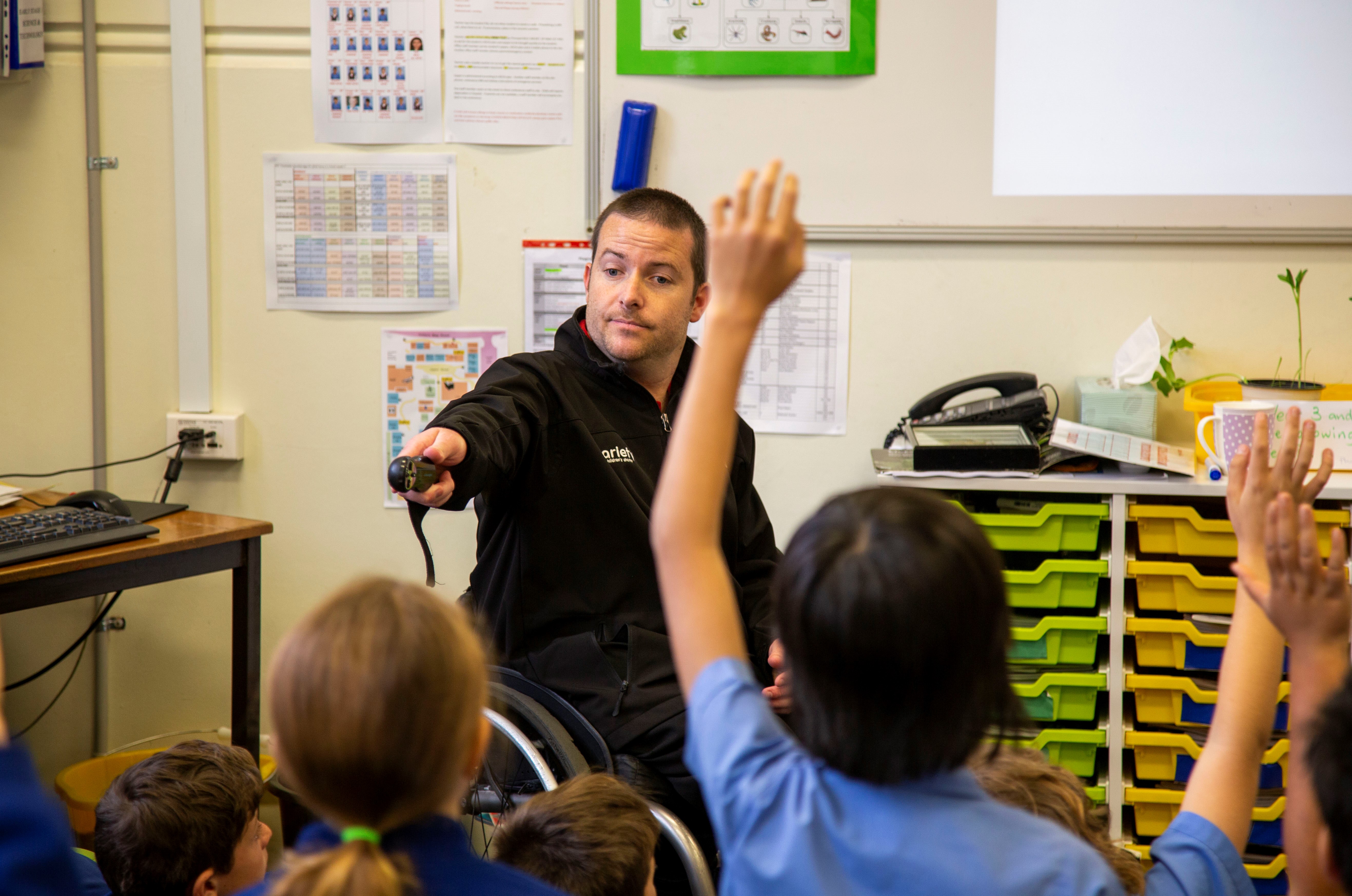 FGX
FGX has been supporting Variety since 2015 by donating their management and performance fees. Their generosity has contributed to fund Variety Just Like You. The disability awareness program had previously been delivered only in metropolitan Sydney; however, thanks to the additional funding from FGX, the program has expanded to Newcastle, Central Coast and ACT. Since this initiative started, FGX have contributed a staggering $700,000+ to help primary school aged children understand that kids living with disability are just like them.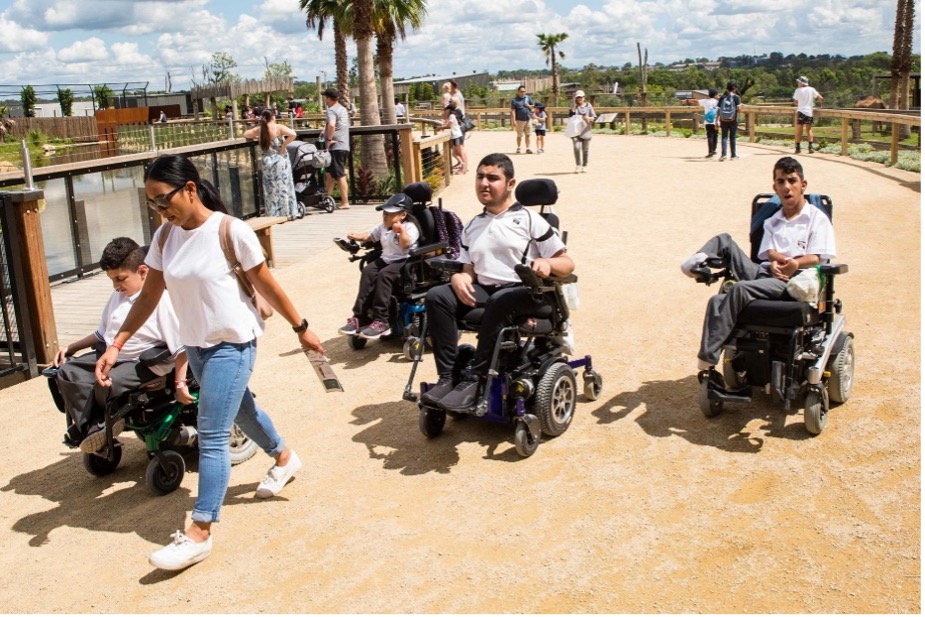 Sydney Zoo
At Variety we're passionate about inclusion and are thrilled to have partnered with the brand new Sydney Zoo. The three-year partnership has already seen a Variety Musical Picnic session on opening day and a free Variety Family Fun Day for kids. We look forward to the Sydney Zoo hosting the start line of the Variety Brydens Lawyers B to B Bash in 2021 and the launch of an inclusive Variety Livvi's Place within the Zoo's grounds.
Read more about our partnership with Sydney Zoo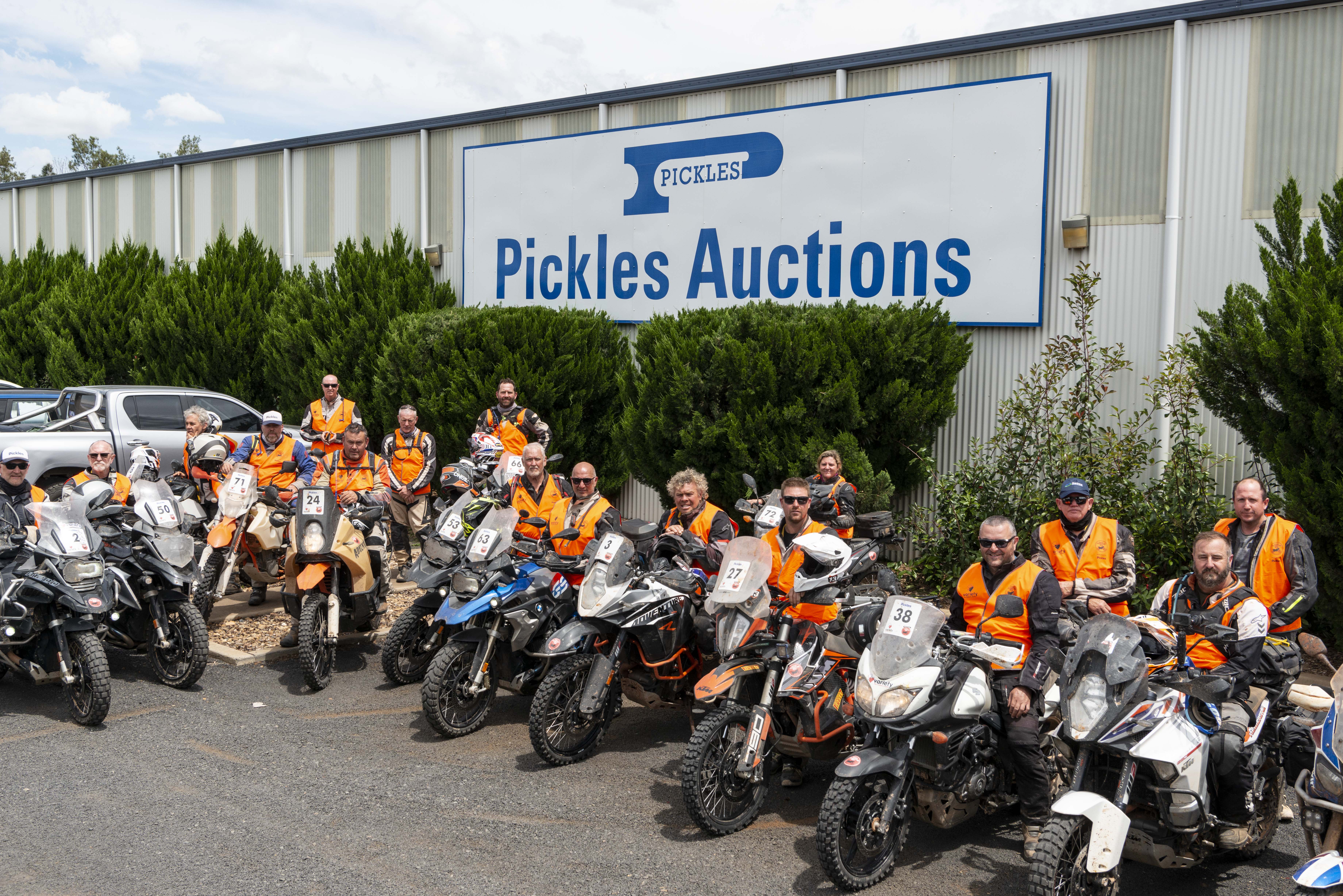 Pickles Auctions
When we decided to add an additional motoring event to the annual schedule, there was one partner that we went to initially for guidance who eventually came on as the inaugural partner of the Variety Adventure Ride. Our partnership with Pickles commenced years ago, with the regular entry of a Pickles staff team in the B to B Bash. Today they are a key workplace giving partner and have provided countless volunteers to ensure our kids experiences run smoothly. Pickles are also great people to know if you are in the market for an adventure bike, postie bike or Bash appropriate old car.
Check out Community Connects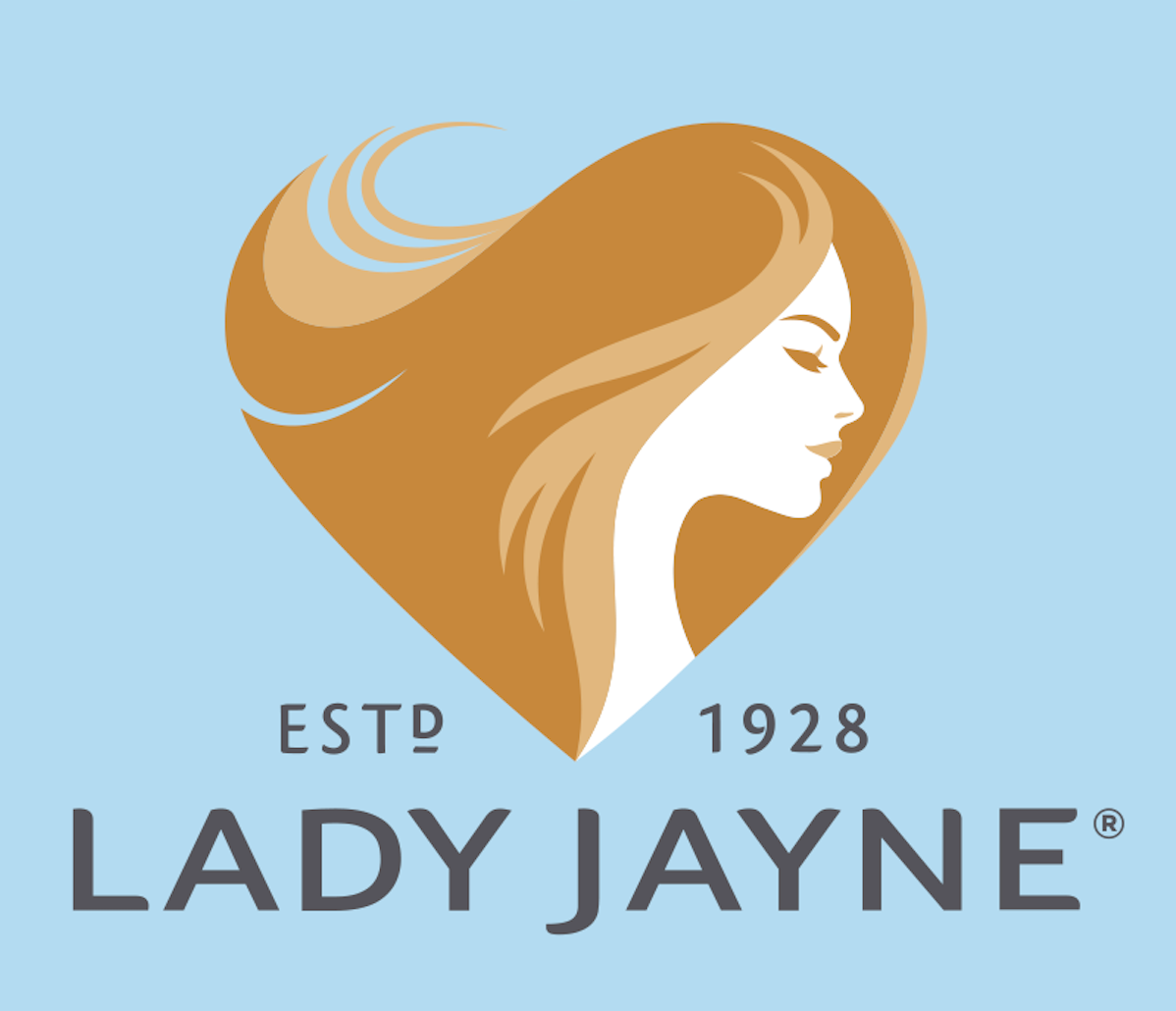 McPherson's
McPherson's is a leading supplier of health, wellness, beauty, household and personal care in Australasia. McPhersons' Lady Jayne brand and Variety's Hair with Heart program joined together in late 2019 to give the gift of confidence to people who have lost their hair due to a long-term medical condition. Lady Jayne's popular Double Bar Slides have been given a make-over and co-branded with Variety Hair with Heart with 100% of the profit from the sale of the product donated to Variety. The Double Bar Slides continue to prove popular, generating significant funds for Variety, including granting wigs to kids.
Check out Community Connects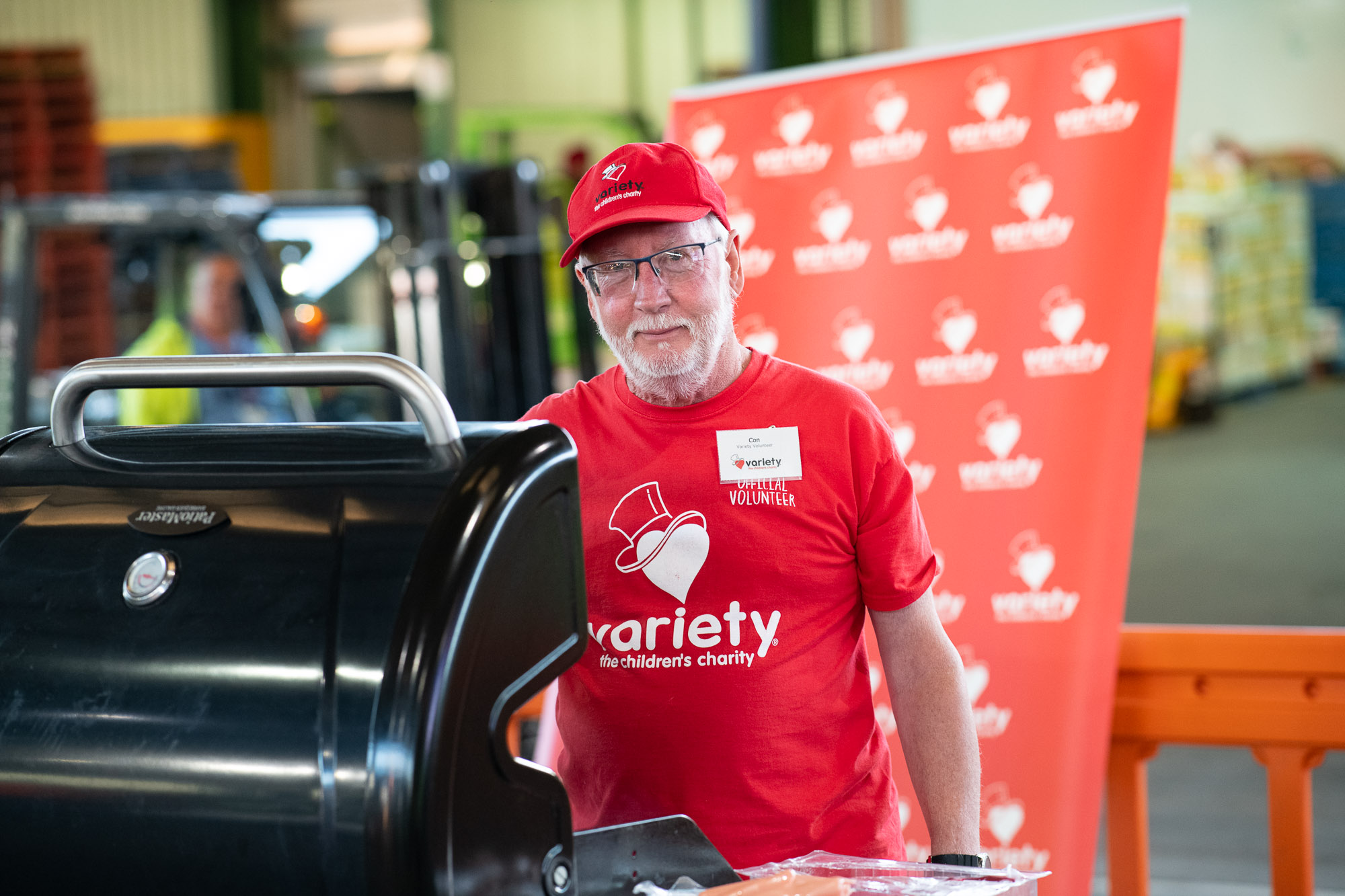 Australian Volunteer honoured with a Variety International Presidential Citation
Con Pieterse is a bit of a volunteer legend in our office, he can always be counted on for a good chat, to work incredibly hard and be willing to take on any volunteering challenge. But we wanted you to meet Con because he has just been honoured with the Variety International Presidential Citation, the only Australian to be honoured this year.
VI presents Presidential Citations once per year and they are designed for "unsung heroes" who do a lot for Variety around the world but don't necessarily sit on boards or committees. That definitely sounds like Con and we are beyond thrilled to hear he was honoured in 2020.
Con has been involved with Variety for nearly 20 years. He's one of our most active volunteers in Sydney, covering a very diverse range of roles. From gala events to sausage sizzles, kids Christmas parties to selling raffle tickets, we know we can always count on Con's participation and enthusiasm.
Con started his involvement with Variety on the organising committee for an event called Hot To Trot at Harold Park Paceway, which no longer exists. When he retired nearly 9 years ago, Con decided he wanted to spend more of his available time helping out Variety with various fundraising activities. "I came to realise there was a tremendous need out there and I wanted to play a small role in trying to make life easier for the children and families we look after".
A highlight for Con every year is the Variety Kids Xmas Party "It is just about the best day of the year for me. I get so much pleasure from seeing all the smiling faces on this day and the joy we can give to the families at this time of the year. There is such an incredible amount of love and goodwill under the one roof".
We congratulate Con on this honour and are grateful to have the continued support of incredible volunteers to make our work possible
Read more about Con here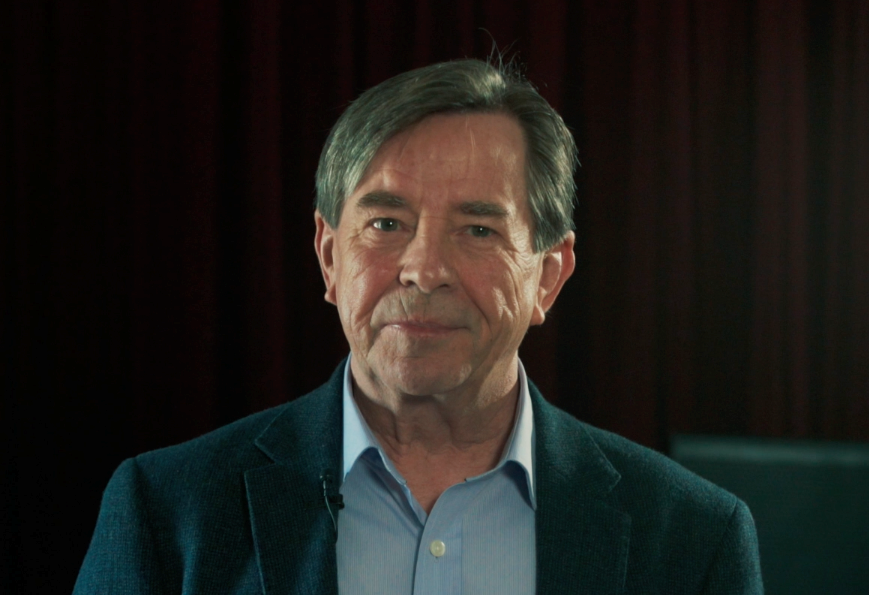 Variety Heart Awards
Volunteers are the backbone of our organisation and our ability to deliver support to families in need. From office tasks to helping out with fundraising and events, to sharing their professional expertise as a Board member or motoring official, we couldn't help as many kids as we do without their hard work and dedication.
This year's recipient of the Chairman's Commendation Award is singer and entertainer, John Paul Young This award is presented to an individual or group who has made a substantial contribution over time to the sustainability, impact and success of Variety – the Children's Charity NSW/ACT.
For over 20 years, JPY has been an ambassador and supporter of Variety, dedicating his time and talent to entertain, make appearances and generally raise awareness of the work Variety does to support kids in need. JPY has been on Variety committees in the Newcastle Hunter region, has hit the dusty roads on many a Variety Bash, and supported Variety with appearances on television and the stage.
Read about all of our 2020 Variety Heart Award recipients
2020 Variety Heart Awards