Variety Kids' Easter Picnic
Variety Kids' Easter Picnic
Each year South Australian kids in need are treated to a day of fun with; entertainment, snacks and lunch at the annual Variety Kids' Easter Picnic.
This year's event will be held on Tuesday, 2 April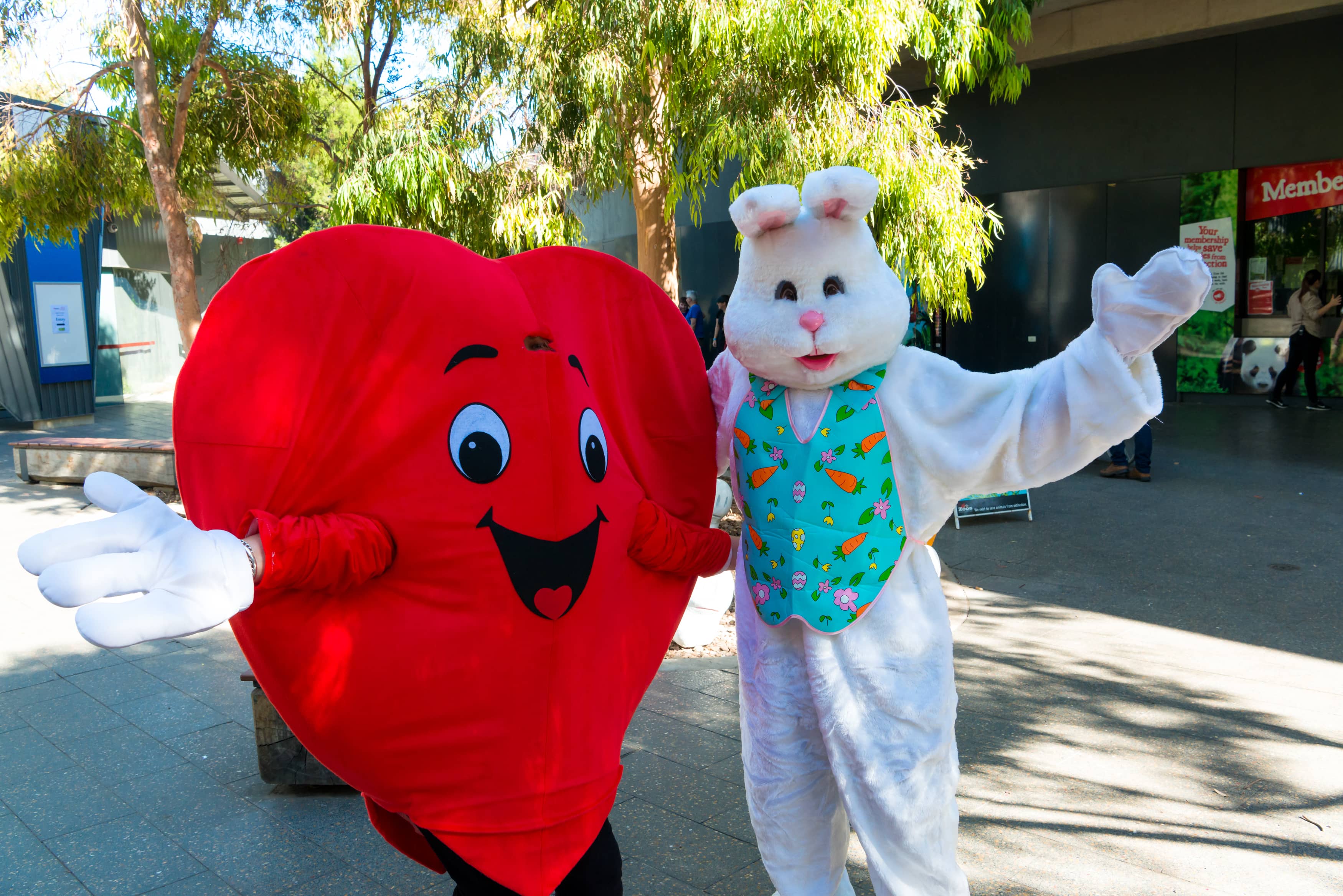 Party animals hit the Adelaide Zoo for the annual Variety Kids' Easter Picnic
More than 1500 children who are sick, disadvantaged or have special needs, along with 840 carers and representatives from schools and organisations around the state, attended the Adelaide Zoo for the annual Variety Easter Picnic. Children were treated to entertainment, lunch and snacks throughout the day.
Those in attendance enjoyed: Acrobatic Bouncers, Origami Stilt Creatures, roaming Easter Bunny, Variety Mascot as well as all of the resident zoo animals. The purpose of these events is to give children a day out to enjoy activities just like other children!
The Picnic would not be possible without the dedicated volunteers and our generous supporters: Adelaide Zoo, Cochrane's, Kytons Bakery Australia, Mercedes College, Rotary Club of Brownhill Creek and Don Aston. Thank you also to the Ladies of Variety committee for their amazing work in organising these fantastic events.
Check out the News report from the event on Ten Eyewitness News Adelaide
See photo galleries from recent picnics:
Variety Kids' Easter picnic (2016)
Click Here to donate!
Click here for more information about Variety Kids' Experiences, to donate or register to volunteer.
Volunteer to Assist
If you would like to Volunteer to assist with Variety SA Kids' Experiences please:
Download and complete the National Police Certificate Application click here
Take this form, together with your Proof of Identification, to your local Police Station.
Once these forms have been verified by SAPOL, send all forms to Variety:
Post:
Attention: Tanya Apostolopoulos
Variety – the Children's Charity Tent 75 South Australia
PO Box 1235, Marleston, SA, 5033
or Fax:
Attention: Tanya Apostolopoulos
8293 8725
or Email:
Tanya Apostolopoulos
Phone 8293 8744 with any queries
Variety will sign the forms and send them to SAPOL on your behalf. Please note that there is no fee payable as you are volunteering with children.
SAPOL will then post the original certificate to you.
Send a copy of the certificate to Variety at the above address.
We thank you for your assistance.