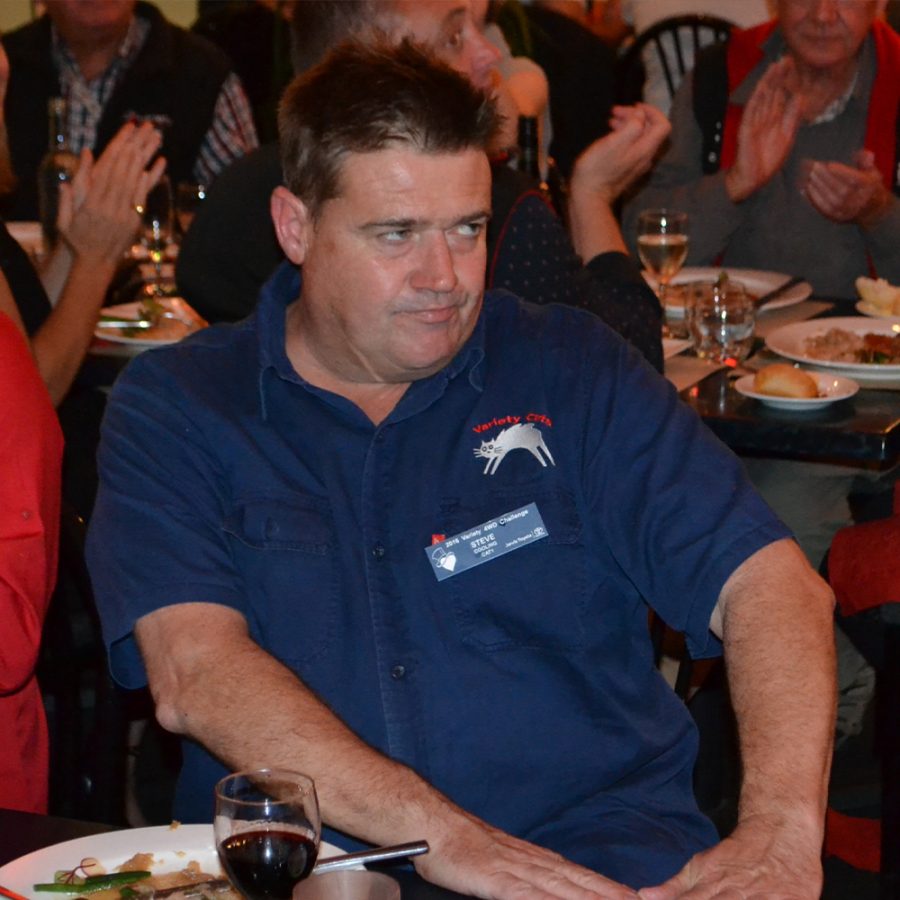 Steve's commitment to Variety has been unwavering for the past 27 years when his involvement began as a Bash entrant in Car C02 with mate Terry Howe, racking up 25 Bash events, 21 as an entrant and 5 as an Official.
However, it is the Variety 4WD event where he has played an integral role for the past 18 years.
This is marketed as Variety's premier 4WD event in Australia with the emphasis on good tracks, fabulous scenery and GREAT FOOD which has been Steve's domain for all these years.   He manages and co-ordinates the CAT team, from menu planning to shopping to creating the fabulous food that the Challenge is renowned for.  Along with this, he has also raised outstanding funds for Variety SA by becoming an extremely saleable auction item …. with bidders paying extraordinary amounts to have him cater for 8  to 10 people in their home.
Seven years ago, he agreed to take more time off work and organise the sunset parties and remote gourmet meals for our Variety V2 Motorcycle event.
His contribution was recognised with a Best Supporter of the Bash award in 2011 and a Tom Matters Award for the Challenge in 2012.
With fifty events under his belt there is no more worthy recipient of a Variety From the Heart Award.